We have something in common. We're both unique.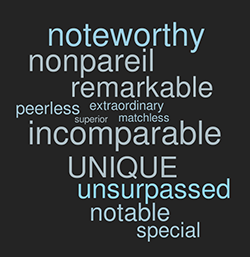 Your business may offer products or services similar to those of others. But how you do that is what sets you apart. You establish a sound foundation and gradually build on it.
Webclearly llc has worked with wonderful start-ups, established companies, and those in-between since 2011. Our fundamental technical and design skills were set in place long before then and continue to be honed because standing still is not an option.
What makes webclearly unique is our professionalism and our concern for your success. We are in this for the long haul and strive to keep your confidence and trust. The majority of our clients continue to work with us over the years. We know how important flexibility and gradually building a business are because we're in your shoes too.
Look around our site, check in with our customers, and ask us questions. If you think we're a good fit for you, request a quote. We're here for you.